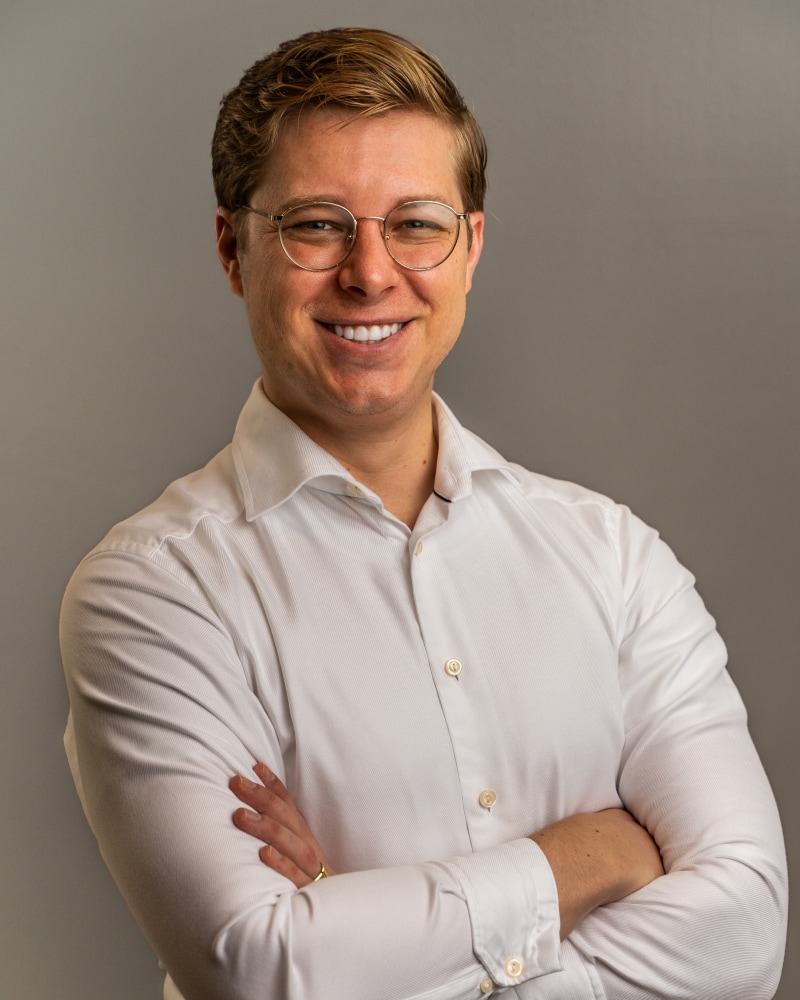 Dr. Adam Skrypczak (pronounced Skrip-check) was born in Houston, TX, just a few years after his parents came to America from Poland. He completed his undergraduate education at the University of Texas (hook 'em!) and stayed to attend the University of Texas Dental School, where he graduated at the top of his class. After his education in Texas, Dr. Adam had the opportunity to come up to the beautiful Pacific Northwest for his orthodontic residency at the University of Washington! Dr. Adam and his lovely wife Sandra fell in love with the area, and thus they decided to call the Pacific Northwest their home.
Dr. Adam's mission is that all patients feel comfortable, heard, and confident throughout their treatment. He has dedicated his lifelong orthodontic education to treating even the most difficult cases in the most esthetic, efficient, and comfortable way possible. While Dr. Adam routinely treats cases that are shorter and simple, he also loves to treat the most difficult cases while still using clear options (aligners, clear braces) if the patient desires.
Dr. Adam is a diplomate of the American Board of Orthodontics and an active member of the:
American Association of Orthodontists (AAO)
Washington State Dental Association (WSDA)
Pacific Coast Society of Orthodontists (PSCO)
American Dental Association (ADA)
Southwestern Society of Orthodontists (SWSO)
Texas Dental Association (TDA)
When he isn't nerding out about straightening teeth, he and his wife love to hike, kayak, and garden. Dr. Adam also loves to play tennis, basketball, and golf. While indoors, they will snuggle up with their cats and stream shows.